InCorona Premier Listing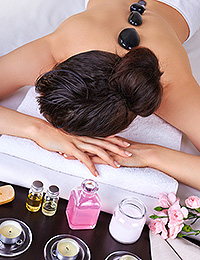 This Premier Advertising Spot is Available for
Spas and Massage
in the Corona California area.
Potential customers visiting this page searched for massage, relax, beauty, spa, couples, hot, springs, mud in the Corona, CA area.
To learn how your company can enjoy this top
Advertising Position click here!
Please See Below for General Directory
of Spas and Massage
---
Directory
Debbie's Healing Hands
Massage Therapy
(951) 454-8169
1411 Rimpau Avenue Map
Suite 213
Corona, CA 92879

Glen Ivy Hot Springs
1-888-453-6489
25000 Glen Ivy Road Map
Corona, CA 92883

Grand Therapeutic and Sports Massage
(951) 734-0766
807 W Grand Blvd Map
Suite D
corona, CA 92882

Happy Nails and Spa
(951) 898-1577
Local Online Guide
2470 Tuscany Street Map
Siuite 1034
Corona, CA 92881

Kneaded Therapy
(951) 371- 4003
110 W Tenth Street Map
Corona, CA 92882

Massage Envy
(951) 371-3689
Local Online Guide
2225 Eagle Glen Parkway Map
Suite 101
Corona, CA 92883