InCorona Premier Listing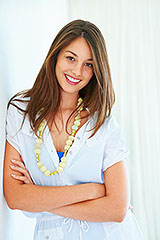 This Premier Advertising Spot is Available for
Dentists, Dental and Orthodontist
in the Corona California area.
Potential customers visiting this page searched for medical, dental, teeth, dentist, orthodontist, oral, bridge, root, canal, checkup, cavity, drugs, hospitals, physicians, doctors, pharmacies in the Corona, CA area.
To learn how your company can enjoy this top
Advertising Position click here!
Please See Below for General Directory
of Dentists, Dental and Oral Health
---
Directory
All Smiles Orthodontics & Children's Dentistry
(951) 898 8845
160 E Ontario Avenue Map
Suite # 103
Corona, CA 92879

Cajalco Dental
(951) 280-9073
Local Online Guide
2550 Tuscany Street Map
Suite 101
Corona, CA 92881

Dental Care of Corona
(951) 898-8511
260 E Ontario Avenue Map
Suite 201
Corona, CA 92879

Dos Lagos Dental
(951) 277-2416
Local Online Guide
2790 Cabot Drive Map
Suite #160
Corona, CA 92883

Eagle Glen Dental
(951) 270-0211
Local Online Guide
3811 Bedford Canyon Road Map
Suite 105
Corona, CA 92883

Ethel Cruz DMD
(951) 735-7300
1760 W 6th Street Map
Suite 100
Corona, CA 92882

Lowe & Rossopoulos
Dental Specialists
(951) 371-8833
802 Magnolia Avenue Map
Suite 105
Corona, CA 92879

R. James Richardson II MS DDS INC
Pediatric Dentist
(951) 735-2011
910 S Washburn Avenue Map
Suite B
Corona, CA 92882

Sierra Del Oro Dentistry
G. J. Blash, D.D.S.
(951) 279-3939
2791 Green River Road Map
Suite 104
West-Corona, CA 92882

South Corona Dental Group
(951) 273-0370
1312 E Ontario Avenue Map
Suite #102
Corona, CA 92881

ADD YOUR COMPANY FOR FREE
Click here for your free listing
in our general listing directory.

Click here to learn more about becoming
one of InCorona's "Premier Listings"
and start your company on the way
to enjoying increased sales and
traffic by utilizing this highly
effective marketing tool.
Restaurants| Shopping| Entertainment| Services
Home | Search | Advertising Opportunities | Web Design | Contact InCorona | About US | Site Map | Help