Local Services
In
Corona California

Featured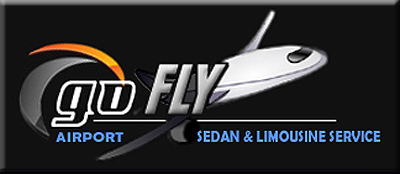 The Best Non-Stop Rates!
Go Fly Airport Shuttle & Sedan
Do you need a ride to the airport? Are you looking for a door-to-door transportation service? GO FLY Airport Shuttle of Corona, California, has the answer to your transportation needs. Our fast and friendly van & sedan service is always on time and we are knowledgeable of the area.
FIND OUT MORE!
Airport Shuttle & Transportation
In Corona!

Featured



AFG strives to provide you with unparalleled service, fun vehicles, and to be on time, EVERYTIME. Simple and easy pricing free quotes, a fast response, and an accurate reservation process makes booking your limo fast and easy. Our chauffeurs are some of the best in the business; courteous, experienced, knowledgeable, and friendly. Our vehicles are immaculate, late model, and fun!

Brand New Mercedes Mini Party Limo Bus Limousine , Hummer limo, Escalade limo, Lincoln limo, Chrysler Limo, & Sedan Service.

Visit our web site at www.afglimo.com to learn more and see our fleet of vehicles or give us a call at (951) 818-7863 today!





AFG Luxor Limousine,
1#Professional Limos Service
www.afglimo.com
info@afglimo.com
(951) 818-7863
Corona, CA 92882



FIND OUT MORE!
Airport Shuttle & Transportation
In Corona!



Featured





No form of transportation evokes that special feeling of elegance and class quite like a limousine. Make your next special occasion truly special.
Call All Class Limousine. With our 24-hour service and varied fleet of fully-loaded limos, we'll get you where you're going with professionalism, comfort and style...

Visit us online at www.allclasslimousine.com or contact us at 1-877-228-5466 to learn more about all of our services amd make your reservation today!






All Class Limousine
www.allclasslimousine.com
info@allclasslimousine.com
1-877-228-5466
1004 Parkridge Avenue
Norco, CA 92860




FIND OUT MORE!
Airport Shuttle & Transportation
In Corona!



Featured





The Perfect Limo
"NOT JUST ANOTHER LIMO SERVICE"

We have The Perfect Limousine for you! Whether you're looking for a 10-passenger limousine for a trip to your next business destination, or one of our Hummer limousines for a trip to Vegas, you'll find every amenity you need.

Every limousine features a complimentary fully-stocked bar, state-of-the-art sound and lighting, and video capabilities. And for your ultimate enjoyment, our limousines are always non-smoking. We provide limousine service to all of Los Angeles, Riverside, San Bernardino and Orange Counties, as well as trips to and from Las Vegas and San Diego.

The Perfect Limousine for your wedding, graduation, concert or to make any occasion special! Check out all of our Limos and specialty vehicles at www.ThePerfectLimo.com .



The Perfect Limo
Corona, CA 92877
(951) 371-1733
Fax: (951) 371-1377



FIND OUT MORE!
Airport Shuttle & Transportation
In Corona!