InCorona Premier Listing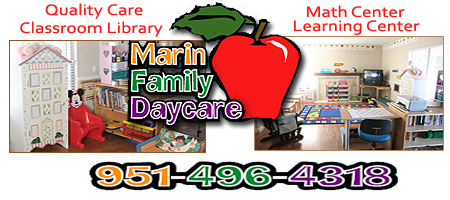 Marin Family Daycare
NOW Accepting Applications For New Children!
GREAT RATES / TOP RATED!

Your child deserves the best...we offer our parents the peace of mind of knowing that their child is safe and secure and receiving top quality care from a trained experienced professional. We are now enrolling children 6 months to 12 years of age.

Math Center ◦ Listening Center ◦ Research Center ◦ Classroom Library ◦ Video Learning ◦ Outdoor Playing ◦ Basic Spanish Words ◦ Nap Time ◦ Games and More!
"Our mission is to provide early education and care for the children of our community."
Quality Care with Competitive Rates!
Marin Family Day Care
LIC #334820742
(951) 496-4318
Se Habla Español
428 Yellowstone Circle Map
Corona, CA 92879



---
InCorona Family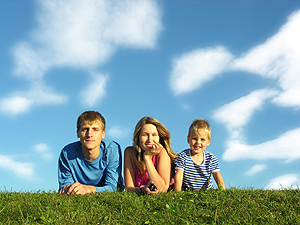 kids in mind

Have you ever taken the family out to the latest movie only to be shocked by a scene you wish your kids had never seen? kids-in-mind provides detailed information on today's hottest movies and lets you know if the movie is a little too hot. A must stop site before you head out to the box office.

www.kids-in-mind.com


---
Marin Family Day Care
(951) 496-4318
428 Yellowstone Circle
Corona, CA 92879

Academy of Corona
Taekwondo Hapkido EMAC
(951) 734-3467
387 Magnolia Avenue Map
Suite 101
Corona, CA 92879

Aquatic Zone
(951) 739-4300
1138 E Sixth Street Map
Suite B
Corona, CA 92879

Boys & Girls Club
Corona De Oro Apartments
(951) 333-4324
680 West 2nd Street Map
Corona, CA 92882

Cerina's Teeny Tiny Imprints
(714) 552-7609
25382 Singleleaf Street
Corona, CA 92883

Corona Family Martial Arts
(951) 265-2467
280 Teller Street Map
Unit 100
Corona, CA 92879

Crocs Corona
Aquatics Swim Team
(951) 403-3219
930 E 6th Street Map
Corona, CA 92879

Exercising The Mind Tutoring Services
(In-Home)
(951) 603-3475
23271 Claystone Avenue
Corona, CA 92883

Gymboree Play & Music
(951) 520-0005
Local Online Guide
2415 Tuscany Street Map
Suite 102
Corona, CA 92883

iPlayology Indoor Playground
(951) 603-3186
Local Online Guide
2780 Cabot Drive Map
Suite 140
Corona, CA 92883

KidsPark
(951) 520-8900
280 Teller Street Map
Suite #170
Corona, CA 92879

Sky Zone
Corona-Riverside
(951) 354-0001
4031 Flat Rock Drive Map
Riverside, CA 92505

ADD YOUR COMPANY FOR FREE
Click here for your free listing
in our general listing directory.

Click here to learn more about becoming
one of InCorona's "Premier Listings"
and start your company on the way
to enjoying increased sales and
traffic by utilizing this highly
effective marketing tool.
Restaurants| Shopping| Entertainment| Services
Home | Search | Advertising Opportunities | Web Design | Contact InCorona | About US | Site Map | Help