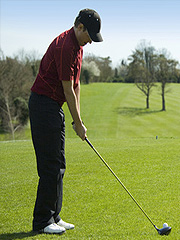 Golf Courses and Clubs
in the Corona California area.

Local information on golf, clubs, courses, championship, greens, driving-range, directory, range, ranked, tee, time in Corona, California.

This Top of Page Position Is Available!
See your Business in this spot!
To learn about this top position advertising opportunity click here!

Please See Below for General Directory of Golf Courses and Clubs
Click on any Tee for Golf Course information!

---
Directory
Cresta Verde Golf Course
(951) 737-2255
1295 Cresta Road Map
Corona, CA 92879

Dos Lagos Golf Course
(951) 277-8787
4507 Cabot Drive Map
Corona, CA 92883

Eagle Glen Golf Course
(951) 272-4653
1800 Eagle Glen Parkway Map
Corona, CA 92883

Glen Ivy Golf Club
(951) 277-7900
24440 Trilogy Parkway Map
Corona, CA 92883

Green River Golf Club
(951) 737-7393
5215 Green River Road Map
Corona, CA 92880

Hidden Valley Golf Club
(951) 737-1010
10 Clubhouse Drive Map
Norco, CA 92860