InCorona Premier Listing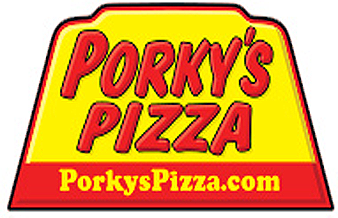 Porky's Pizza Corona Hills is a long time local favorite of Corona residents. Porky's uses their original pizza sauce, the freshest ingredients, delicious crust, straight out of the oven and you have got one of the top pizza's in Southern California.

Porky's Pizza has everyone's favorite toppings, specialty pizza and create your own options. Don't forget about Porky's mouth watering Buffalo Wings, Fresh Salads and Garlic Knots! Top it all off with everyone's favorite Porky's Cinna Knots or New York Cheesecake!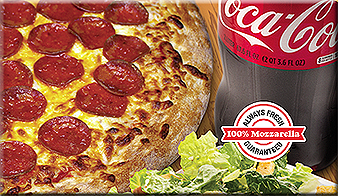 Visit our site for Deals, Discounts and Family Specials!
www.porkyspizza.com/specials.php

Porky's Pizza Corona Hills

. Pizza
. Specialty Pizzas
. Buffalo Wings
. Salads
. Garlic Knots
. Catering Platters
. Cinna Knots
. New York Cheesecake
. Soft Drinks




Toppings

Anchovies
Artichoke Hearts
BBQ Sauce
Bacon
Black Olives
Chicken
Cilantro
Fresh Basil
Fresh Garlic
Fresh Tomatoes
Garlic Ranch Sauce
Green Peppers




Ground Beef
Ham
Jalapeños
Mushrooms
Pepperoncini
Pepperoni
Pineapple
Red Onions
Salami
Sausage
White Onion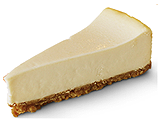 Voted Top 5 Pizza Makers in Southern California..



Throwing a party, Big Game at your house, Team Party, Kids having friends over?
Porky's has the right size pizza or party platter to feed even the hungriest of parties! Everyone loves hot pizza, delicious wing's and fresh salads.
Take the worry out and enjoy your event, Let Porky's Pizza do the work!
---
Directory
Porky's Pizza
www.porkyspizza.com
(951) 371-7600
2210 Griffin Way Map
Corona, CA 92879

BJs Restaurant and Brewhouse
(951) 271-3610
Local Online Guide
2520 Tuscany Street Map
Corona, CA 92881

Chuck E Cheese's
(951) 279-9904
191 North McKinley Street Map
Corona, CA 92879

Dalia's
(951) 279-9988
1411 Rimpau Avenue Map
Suite 104
Corona, CA 92879

Dominos Pizza
(951) 737-9000
469 Magnolia Avenue Map
Suite 103
Corona, CA 92882

Duomo Pizza
(951) 638-5550
Local Online Guide
2785 Cabot Drive Map
Suite 115
Corona, CA 92883

Graziano's Pizza
(951) 734-8500
333 Magnolia Avenue Map
Corona, CA 92879

Little Caesars Pizza
(951) 272-4050
1501 Rimpau Avenue Map
Suite 102
Corona, CA 92881

NYPD Pizza
New York Pizza Dept
(951) 493-6789
Local Online Guide
2279 Eagle Glen Parkway Map
Suite 105
Corona, CA 92883

Papa John's Pizza
(951) 582-9900
2310 California Avenue Map
Corona, CA 92881

Pizza Hut
(951) 272-1122
1075 West 6th Street Map
Corona, Ca 92882

Pizza Hut
(951) 808-8844
360 West Foothill Parkway Map
Corona, CA 92882

PizzaRev
(951) 278-9630
Local Online Guide
2560 Tuscany Street Map
Corona, CA 92881

Porky's Pizza
(951) 898-0555
1240 East Ontario Avenue Map
Suite 103
Corona, CA 92881