InCorona Premier Listing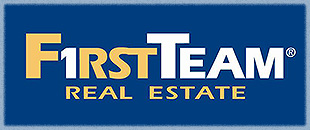 Lisa Mahoney
First Team Real Estate
200 S. Main Street
Suite 100 Corona, CA 92882
Phone: (951) 283-9651
Fax: (951) 270-2810
Email: LisaMahoney@firstteam.com
Lisa Mahoney has been selling Real Estate for over 17 years and is committed to providing her clients the highest level of service possible. Whether you are thinking of selling your home, or buying something new, nobody knows Corona, and the Inland Empire, better than Lisa.

If you are selling, her marketing system will net you the most money possible in the shortest amount of time...guaranteed!

Wanting to buy? Now is a great time. Interest rates are still very low! Her hands on, personal approach will make sure you find the home of your dreams without wasting your time.

Contact Lisa for the information you need so she can help you get to where you want to be!
Lisa Mahoney
951.283.9651
First Team Real Estate
www.LisaMahoney.net
---
First Team Real Estate
Lisa Mahoney
www.LisaMahoney.net
LisaMahoney@firstteam.com
(951) 283-9651
200 S. Main Street
Suite 100
Corona, CA 92881

Accelerated Real Estate Schools
www.acceleratedschools.us
webmaster@acceleratedschools.us
800-712-0710
P.O. Box 2016
RC, CA 95741

Tarbell Realtors
Tristan Alfonso
www.TristanAlfonso.com
Talfonso@tarbell.com
(562) 291-8683
315 Magnolia Avenue
Corona, CA 92807

Berkshire Hathaway
Yvonne Mendez, Realtor
(951) 733-9328
315 Magnolia Avenue
Corona, CA 92879

Carrington Real Estate Services
(909) 957-4363
10600 Trademark Parkway N, Map
Suite 407
Rancho-Cucamonga, CA 91730

Century 21 Now Realty
Suzan Valentin
(951) 907-4020
161 N McKinley Street Map
Suite 120
Corona, CA 92879

Diana Renee Real Estate
(714) 287-0669
4160 Temescal Canyon Road Map
Suite 500
Corona, CA 92883

Dolce Ibarra
Realtor
(951) 531-7009
2275 South Main Street
Suite #104
Corona, CA 92882

Keller Williams Corona Realty
Suzan Nuri
(714) 878-4732
4160 Temescal Canyon Road
Suite 500
Corona, CA 92883

Keller Williams Realty
Elizabeth Hardy
(951) 768-0337
4160 Temescal Canyon Road
Suite 500
Corona, CA 92883

Keller Williams Realty
Steve Johnson
(951) 314-0819
4160 Temescal Canyon Road Map
Suite #500
Corona, CA 92881

Re/Max Real Pros
(951) 735-1700
Local Online Guide
2790 Cabot Drive Map
Suite 4-130
Corona, CA 92883

Realty One
Larry Kleasner
(951) 833-1119
1260 Corona Point
Suite 102
Corona, CA 92879

Realty One Group
(949) 233-6956
Los Altos
Suite #100
Misson Viejo, CA 92695

Reliance Real Estate Services
Bobbie Johnson
951-809-4484
1325 Corona Pointe Court Map
Suite 102
Corona, CA 92879

Staged
(909) 772-7939
Corona, CA 92882

Steeber Real Estate Group
(951) 642-0227
325 Corona Pointe Map
Suite #102
Corona, CA 92879

Thomas Realty Group
(951) 454-3805
1700 Hamner Avenue Map
Suite 2E
Norco, CA 92860